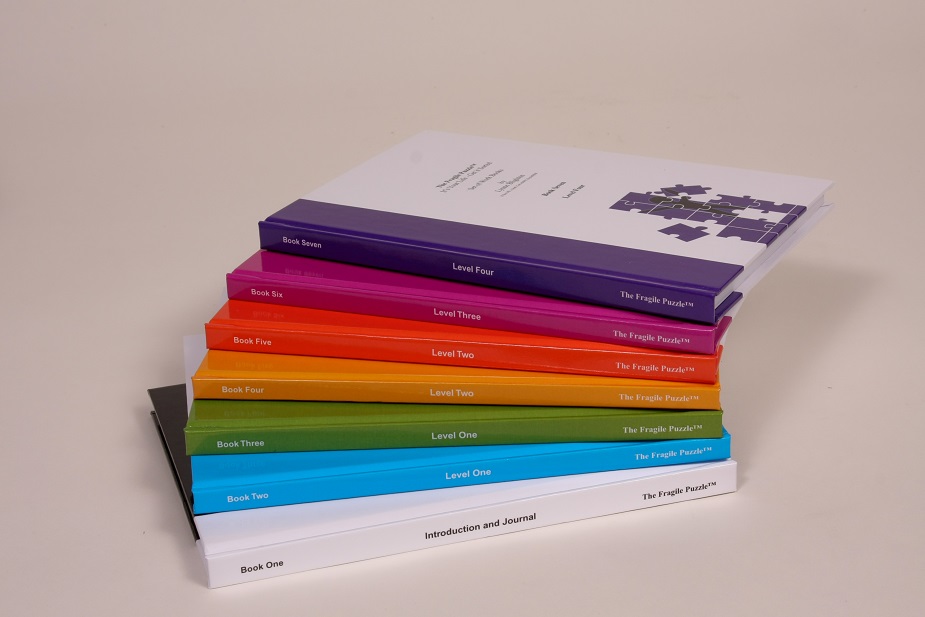 The Fragile Puzzle™: It's Your Life, Get It Sorted provides a format that lets you observe your self as you communicate with others. The format may look simplistic, even childish – however the process has been carefully crafted. The information is designed to stick in your mind so that you can quickly identify situations as they come up in your life. The material builds on your strengths.
It's not a quick fix however the work has the potential to change your life in a way that is very special. The information is built in a circular fashion and each time you read the set your mind opens to allow you to see more and more of your own behavior. It has the potential to introduce you to the real you that lives deep within however it can only work with your consistent input.
The work is built around the notion that we are unable to see our own behavior therefore you may need to read it twenty times before you can crack your own combination that locks you out from accessing your inner knowledge. At least you will be on the right track to a healthy mind and spirit.
This product will give you access to self-paced therapy that will assist you for the rest of your life. You read it, sit it on the shelf until you are ready to do some more and then read it again. Gradually you will see so much more than you did on your first 3 readings which is quite extraordinary.
This product is not suitable for educational or training settings.